Welcome to Mind Expansion Community

Service

s (MECS), Inc.
"Expanding minds in our community through creative concepts to address issues facing youth, families, educators and caregivers!"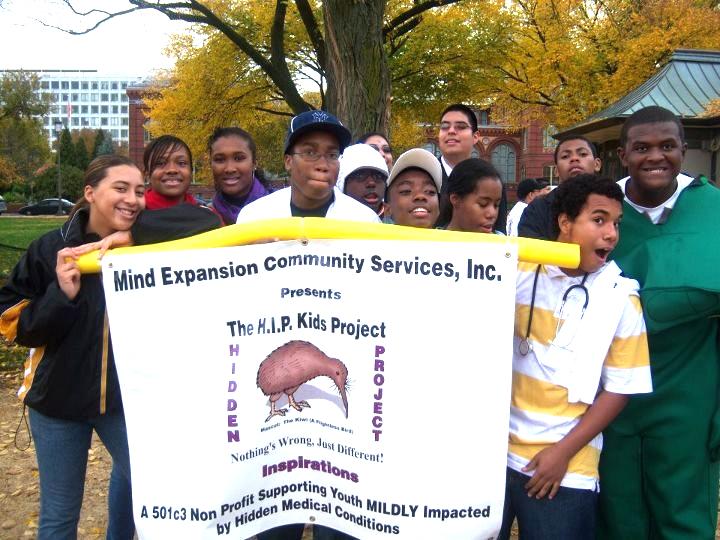 Mind Expansion Community Services (MECS), Inc is a 501c3 tax exempt public charity based in Southern Prince George's County Maryland established in 2007. In 2006, the Hidden Inspirations Project (HIP) Kids, Youth & Young Adults was founded in response to a medical emergency in a middle school classroom. HIP Kids is a unique community service initiative to bridge the social gap between typical and differently-abled peers sponsored by MECS. HIP Kids, Youth & Young Adults has a commitment to serve a unique group of individuals mildly impacted by hidden disabilities.
Our mission is to bring awareness to the community one person, one group, one family and one service organization at a time. Learning about hidden medical conditions such as Autism, Aspergers Syndrome, Epilepsy, Diabetes, Sensory Integration Disorders, ADD/ADHD, etc. that can cause social tension like teasing, bullying, isolation, misunderstandings and peer rejection among school aged peers and young adults transitioning into the community by establishing social networks and family support systems. Our program merges music (universal language), science (brain and body functions), medication presentations (health awareness) and social sensitivity (supportive partnerships) to provide a safe haven to practice social skills, build social networks and engage in self discovery free of judgment.
Our goal is to encourage our participants to accept, tolerate and respect anyone who is different in race, creed, color, religion, sex, intelligence, physical appearance and social abilities to reduce peer rejection which leads to isolation many times resulting in teen suicide! Help us come together with awareness and social networking to build self esteem and to promote peer peace in our community.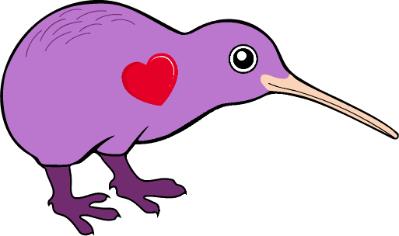 Did you know?
The kiwi bird is the inspiration for our logo since it possesses many hidden talents, just like our kids!
Kiwis have one of the strongest senses of smell of the whole bird family!

Autism affects 1 in 68 children in the United States.

MECS Social Ambassadors Scholarship, funded by The Stafford Foundation, has given $5000 each year from 2010-2014 to students that manage hidden disabilities.

Olympian Michael Phelps, singer Justin Timberlake, and actor Will Smith have all been diagnosed with ADHD (Attention Deficit Hyperactivity Disorder).

HIP Kids was featured on CNN's "In Focus" in 2011 and on NBC 4's "Hyperlink" in 2010.
Join Us, Support Us, Follow Us!
Whether you are a lifetime advocate or new to our cause, we invite you to join us. We welcome new ideas and value enthusiasm from members and volunteers, new and old.
Please consider making a tax deductible donation to MECS, which helps with expenses incurred from The Hidden Inspirations Project (HIP) Kids, Youth & Young Adults social meetups, community service projects, inclusion trips and our Social Ambassador Scholarship Fund (dormant since 2014). There are no staff or administrative salaries. All organizational expenses are funded by 100% volunteerism.
Support us by making a donation via this page via the Donate Button (Paypal) & Cash App Donation Link. Go to Facebook find our group @MindXpand like us, rate us & hit the DONATE button on the page! Hit the Donate button on this page send a gift via Paypal or use the Cash App Donation link. Make check donations to Mind Expansion Community Services, Inc Mailto: 14109 Brandywine Road, P.O. Box 801 Brandywine MD 20613.
Also check with your employer to see if they match donations to public charities of your choice, i.e. First Giving. Please contact us with grant opportunities. If their are any questions send an email: www.mindexpansioncommunityservices.com